"Whoever is generous to the poor lends to the lord, and he will repay him for his deed."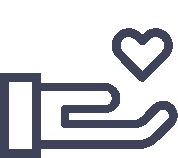 WE PROMOTE COMMUNITY SELF-EMPOWERMENT THROUGH A SERIES OF BREAKTHROUGH STRATEGIES:
​
A four-stage model for comprehensive community mobilization and development to achieve community independence.

Guidebooks on Basic Home and Community Practices -- "What you can do with the people and resources you have."

Guidebooks to set, measure and manage holistic individual and community outcomes.

Village-driven partnerships between US churches, organizations, and African villages that result in healthy, prosperous, thriving and independent communities.

Funding firewall between villages and administration -- independent corporate and business funding pays for all administration so that 100% of donations and program funding goes to the village.
Generations of PEOPLE living healthy and prosperous lives as contributing members of thriving communities.
We mobilize communities to implement home and community practices that raise their most vulnerable members from surviving to thriving, from poverty to prosperity and from helplessness to hope.